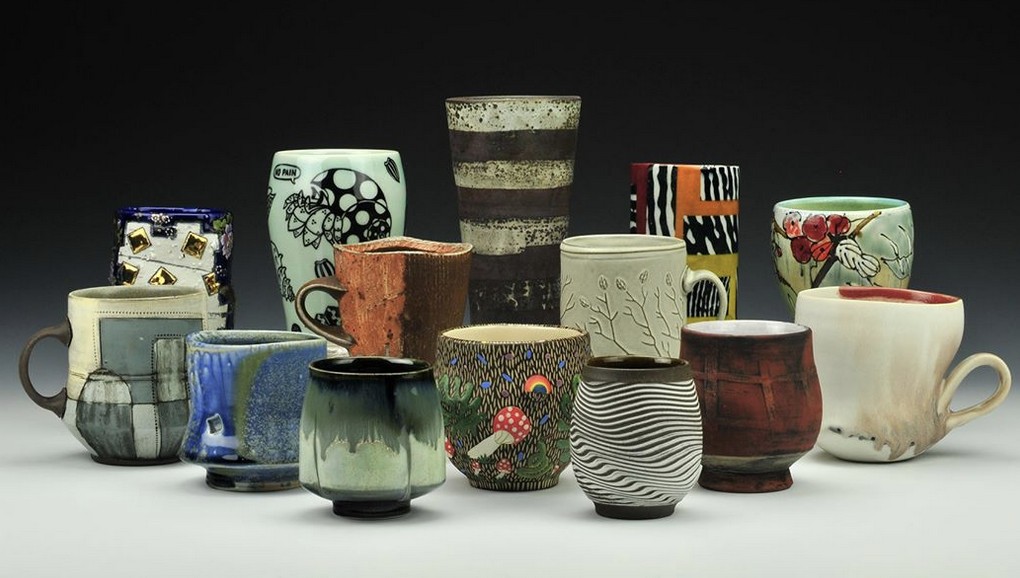 CUP: THE INTIMATE OBJECT XVI: Charlie Cummings Gallery, Gainesville, FL
This international exhibition brings together excellent established artists as well as exciting new faces working in a wide variety of techniques and aesthetics, and the show gets better every year.  Featuring ~1300 cups by more than 250 artists from 15 countries, it is one of the best cup shows in the nation!
Winter Show: Green Hill Center for NC Arts, Greensboro NC
Dec 6th 2020 – Feb 7, 2021, Free to public
GreenHill proudly presents WINTER SHOW 2020 – our 41st annual survey of contemporary North Carolina art featuring emerging and established artists from all corners of the state in a variety of mediums. Reinvented for social distancing, this year's exhibition will provide greater viewing opportunities while building on a 40-year legacy of excellence in the visual arts. Notable additions for 2020 are: the introduction of a digital catalog and an extension of the show by 3-weeks until February 7. GreenHill's WINTER SHOW amplifies the creative expression of NC artists and provides impactful financial support. WINTER SHOW programming and sales also benefit all facets GreenHill's innovative arts and education initiatives.